Product Reviews::


From time to time, Miserly Moms is asked to review family-friendly and/or money-saving products and share our findings with our readers. If you have a product that you would like for us to review, please contact us.

Norelco Men's Grooming Products
Click Here for Details
These products were so cool! Here is what we tried:
BEARD TRIMMER
This device makes trimming the beard so easy!
Just set the beard length you want and groom! It has 18 length settings from 1mm up to 18mm. It even has a coo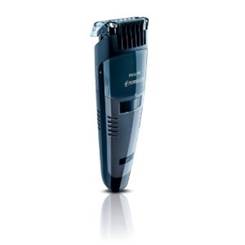 l catcher for the trimmings so no more mess on the sink or counter, and it vacuums the stubble into the catcher. Other pluses that my husband enjoys are the blades do not need oiling like other grooming tools do; the battery stays charged for 50 minutes, and it is so quiet!
We love this thing.
SENSOTOUCH 3D SHAVER
This device shaves so close, and is so quiet!

It comes with 3 shaver heads that rotate together so you get a really close shave. The heads open up easily for cleaning. There is a cool little slide-out trimmer for sideburns and other close shaves. It also comes with a recharger to rest it in on the counter, and a cleaner with cleaning solution.
This was marketed as a men's shaver……but I tried it on my legs. Why should the men get all the good products? And why should we have two products on the counter? Well Ladies, it works as awesome on my legs as it does on his face! It rotates easily to all curves and keeps on working and shaves close!
So, it's a two-for-one product in our home!
HAIR CLIPPER PRO
<![if !vml]>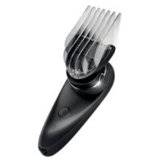 <![endif]>This gadget is great for cutting your own hair or just a touch up. You set the hair length (from 1mm to 30mm) and go! By cutting from the bottom up you get a perfect length!
Being cordless is the best part! Also, the battery stays charged for 1 hour.

It's fool proof and handy!
Spotty Pencil
www.spottypencil.com
Spotty Pencil offers busy families a free and easy way to create birthday party invitations. Just pick a design, enter the information and print! So simple...and free!

The Adair Group is a low price leader in blank t-shirts, sweatshirts, and polos. They feature closeouts and slight irregulars from the most trusted brands including Hanes, Gildan, and Fruit of the Loom. Their prices are up to 30% less than the competition.
This is a great way to save on kids shirts........not to mention clothes for you!
Robby Wash Ball
www.oransi.com


Would you like to save over $100 per year on laundry detergent? The Robby Wash laundry ball has been invented to do just that! This ball has some pellets in it that can be used for many washes over and over. It is designed to be used in both cold and hot water for 12 months. This does not require any additional detergent to clean clothes or odor removal detergents to get your laundry smelling fresh, and works with both front load and top load washing machines. The pack includes the blue washing ball, a stain stick and three extra packets of macro-molecule pellets. For advanced cleaning on dark clothes they also offer a fuchsia wash ball.
For $33 you get all the laundry done!
I have been using it for several weeks now and love it. All of my stained items I pretreated as they recommended (you can use your own pretreatment if you want), and the stains came out just like with regular laundry detergent. I'm sold!

Savvy Cents Wallets
www.savvy-cents.com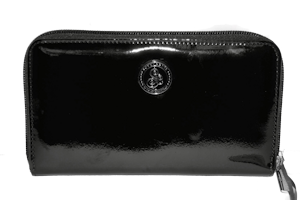 Finally someone has come up with a classy looking cash-system wallet!
I have always said you can be frugal and classy at the same time, and that thrifty doesn't mean frumpy...and someone has made that possible for all of us.
The Savvy Cents wallet is a classy looking wallet that appears on the surface to be a designer wallet, but hidden inside is a series of pockets for your cash. The wallet also comes with labels to mark your pockets. No more envelopes or plastic vinyl dividers! Since it comes with slots for your drivers license, credit cards, coupons, and a zipper pocket for coins, this can be the only wallet you need.
Kids and Jeans
www.kidsandjeans.com
A smart mom has put together a virtual garage sale just for jeans that our kids need. Better than Ebay, this site can sort jeans by size, brand and much more. Each product is labeled with stars for accurate shopping. Save money on designer jeans and help your kids be fashionable and frugal.

Vonage Phone Service
www.vonage.com
Vonage claims to offer great phone service at affordable prices. Well, neither was true for us. Vonage operates on whatever leftover bandwidth it can find on your broadband. This makes for erratic quality. We had a full month of such poor quality that you couldn't tell what the other people on the phone call were saying. We ended up having all calls forwarded to our cell phone. So we canceled them. They then tried to charge us for the device we had already paid for, and a disconnection fee for having "cancelled our contract early." We had no contract; and they couldn't seem to tell me for how long the supposed contract was for: one person said it was for 1 year and the other said it was for 2 years. Don't try them. It's not worth it.

Picture Maker
www.PictureKeeper.com
I was sent the Picture Keeper to review for our website. I was excited when I saw what it was. It's a pen drive (or USB drive) that can hold up to 8GB of pictures. Before I knew this existed, I was going to buy a regular pen/USB drive and just drag and drop my pictures over. But I have 1210 pictures on my hard drive in various folders (I'm a shutter bug), so collecting them all and making sure I had copied all of them without missing any was a large job. Picture Keeper automatically went searching for my pictures and copied them over to the storage drive all by itself! All I had to do was say "go!" It stored everything in the same folders and categories that I had sorted them into on my hard drive. And all my pictures only took 15% of the available space! So it was the PERFECT tool for me! Each time I plug it in, it automatically searched for new pictures and copies them over. No more wondering if I already have copied this one or not.
There's no software to install and it can be used on all the PC's in your home (Windows or MAC). So for $40 (plus a 20% off offer to our readers during the holidays), Picture Keeper safeguards the family's pictures from computer glitches that could cost hundreds or thousands of dollars to recover pictures from a failed hard drive (internal or external).
This would make the most awesome gift!
To get a 20% discount, enter "SavePics" in the discount code box


Kajeet Phones
www.Kajeet.com
Kajeet offers prepaid cellphones for kids and teens. The parents can control how much money is loaded onto a phone so the kid cannot talk their parent's wallet away. It's a great concept! Not only can you control the amount of money that is spent on a child's phone, you get awesome cellphone coverage. Kajeet uses Sprint's service and I was able to get service anywhere I wanted. I was very impressed. When I needed to add money to the phone, a simple visit to the website was all I had to do. I can either pay a lump sum of money or have my credit card charged as needed. I get to control the money! You can also buy gift cards of money for the phone that are very easy to load.
You also get to decide if they can text, who they can text and what hours the phone can be used!
The phones are easy to buy at ToysRUs, Best Buy and Target.
This is a great way to introduce a cellphone to a child but you get the controls!