Jonni McCoy - Spokesperson: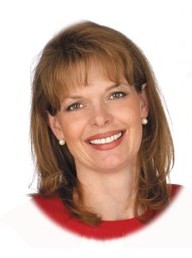 Jonni is one of the leading experts on shopping and frugal living. A versatile author, shopping expert, media spokesperson and public speaker, Jonni has been helping increase the shopping power of people for twenty years. Jonni's first book (Miserly Moms) rocketed to best-seller status, giving people a refreshing perspective on being frugal -- one that refused to give up a sense of class or fun. Since then, her workshops, articles, additional books and media interviews have brought money-saving skills to people across the nation. Jonni's best-seller, Miserly Moms-Living Well on Less in a Tough Economy had its fourth edition released in April 2009, and her cookbook, Healthy Meals for Less, was released in September of 2009. A new book is due in 2012.

Jonni is a professional interviewee who has been prominently featured as a money-saving expert in over 200 television programs, over 1000 radio programs in every major market across the country, as well as in dozens of national newspapers and magazines.

She is a monthly guest on Crown Financial radio and regularly appears on Focus on the Family.

Her appearances include (but are not limited to):
National Television: The Gayle King Show, Reality Talks TV Show (Dr. Kevin Lehman), The Morning Show (TV), The 700 Club, dozens of regional programs

Print Media: Wall Street Journal, Good Housekeeping, Family Circle, Woman's Day, Working Mother, Woman's World , and All You magazines

Radio: Focus on the Family, Crown Financial's Money Matters, Family Life Today, Dr. Laura, NPR Radio, USA Radio, Voice of America

Webzines: CBS.Marketwatch.com, SmartMoney.com, About.com, Oprah.com, Bottomline Business/Boardroom


She has been the spokesperson for Shell Oil, Citi Bank, The American Heart Association, Rayovac Batteries, RCA, Nextag.com and Ebay's Half.com, doing satellite media tours, radio media tours, articles, and bylines. She is a contributing expert on several websites, reaching over 3 million readers.

Jonni holds a Bachelor of Arts degree in Speech Communications from the University of California at Santa Barbara. Prior to motherhood, she spent 10 years as a senior buyer for electronics firms such as Apple Computer and National Semiconductor. Jonni and her family make their home in Colorado Springs, Colorado.
Please contact Jonni for further information.
Her experience includes:
* SMT (Satellite Media Tour)
* RMT (Radio Media Tour)
* Live Radio
* Live Television
* Articles
* Columns
* Presentations
* Public Speaking
Spokesperson Clients:
| | | | | | | |
| --- | --- | --- | --- | --- | --- | --- |
| | | | | | | |
| | | | | | | |
Featured In:
Crown Financial Money Matters, Holiday Entertaining on a Budget
Crown Financial Money Matters, Cutting the Cost of Christmas Gifts
Video Appearances:


New Morning TV




SMT for RCA Electronics


---
Testimonials:

"Jonni McCoy is very adept at delivering clear messages for minding the family budget. Maloney & Fox worked with Jonni to share her solutions for shopping hi-tech on a Holiday budget. Not only is she an expert on frugal living, but Jonni is also professional and delightful."
-David Dapko, Maloney & Fox, 2006

"Jonni McCoy is a true professional, and a pleasure to work with. She knows shopping, saving and frugal living in general like no one else, and is a seasoned, articulate interview who print and broadcast journalists truly enjoy speaking to. I would recommend Jonni highly for any type of consumer-related product or service pitch, and look forward to working with her again in future."
- Garth Chouteau, Director of Public Relations, Nextag